Dr. Gary Stewart, Senior Pastor
Pastor Gary was born in Seattle, Washington, made the trip across country when he was 13 years old, and resided in Maryland until he left home to go to college. He has an Associate Degree from Bluefield College, a Bachelor's Degree from the University of Richmond, a Master's Degree from Virginia Commonwealth University, and did his Seminary work at Southeastern Seminary. In 2010, Pastor Gary received his Doctorate from Master's International School of Divinity.
Gary served as an officer in the United States Marine Corps and worked for 18 years in senior level operations positions in the restaurant industry before God called him into the ministry in 1998.
By Pastor Gary's own admission, his greatest accomplishment was talking his wife Amy into marrying him in 1986. Through that union, God has blessed them with five precious children: Jillian, Billy (Jillian's husband), Abby, Matthew, and Jonathan.
Pastor Scott Pond, Student Pastor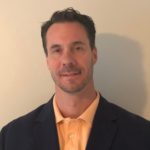 Scott Pond has served as Student Pastor at Beaverdam Baptist Church since March of 2015. Scott was ordained at BBC in February of 2016. He has led several mission trips, camps and initiatives to teach and share the Gospel. Scott began attending BBC in 2010 and has led our Men's Ministry and served on our Leadership Team since 2013. As the Chairperson for our leadership team, Scott is responsible for maintaining our Church governance model and communication to our church members.
A devoted husband, his wife's name is Jessica whom he has been married to since 2000. Together, they have four beautiful children; Grant, Kendall, Reagan and Jackson.